When entering the world of midsize luxury SUVs, there are many things to consider and review before making a purchase commitment. Is there enough cargo space? Can I truly fit 3 people in the backseat comfortably? What size wheels come standard? What kind of technology can I expect in both interior tech and drivetrain? Does it accelerate smoothly and quickly? What about its MPG rating? And more…
As a consumer, it's always wise to check out the competition to see if they are pushing the envelope in aesthetics, engineering/design, safety, in cabin tech, comfort and driving experience. Today we will attempt to answer some of these questions through an analysis of the 2019 Acura RDX compared to the popular Lexus RX 350. You may already be an Acura loyalist, but allow us to take you out to the "Proving Grounds" to show you this match up against our Lexus counterpart.
Comparisons Quick View Menu:
Standard Features Put To The Test
View RDX Inventory
You would expect luxury midsize SUVs like the new Acura RDX and the Lexus RX 350 to fit premium features such as 19-inch wheels, heated/cooled seats and a sunroof as standard items.
| EXTERIOR FEATURES | 2019 Acura RDX | 2018 Lexus RX 350 |
| --- | --- | --- |
| LED Headlights | Standard (Jewel Eye) | Standard |
| Panoramic Moonroof | Standard | Optional (Non-Panoramic) |
| Wheels and Tires | 19″ Standard | 18″ |
In this head to head matchup, Acura alone comes to the table with these features listed as standard on their entry-level trim. When you are buying a premium product, you expect to have some higher quality fit and finishes in your vehicle.
Acura has ensured that this is the case for consumers who are shopping the luxury performance class. Through a solid history of automotive ingenuity, a strong ability in design & function, and a healthy dose of class and sophistication this SUV has performance and beauty coursing through its veins.
Ready for a test drive yet, Oklahoma City? Come visit Bob Howard Acura and get behind the wheel of this racing-inspired midsized SUV and you will know at first glance what the buzz is all about!

Acura RDX Exterior Features Head to Head Against Lexus
When it comes to the luxury class SUVs, today's consumer expects beautifully sculpted lines and head-turning design with all the bells and whistles included. Lexus has done a nice job keeping to their expected design and includes a multitude of sharp lines and angles to exhibit an aggressive look.
Most recently, Lexus moved to lengthen and widen their grilles in a similar fashion like Audi to exist as a foundational design element that their models would be built around. Certainly not saying that it looks bad, it has its place.
In contrast, Acura has moved outside of their past RDX designs and has charted a complete overhaul with many surprise elements in the new 2019 design. the all-new Pentagon Grille is a striking new exterior element created by the Acura design team.
Much like the beautiful Jewel Eye LED headlights that were introduced years before which are still a foundational feature of the RDX, this new grille really pulls the front fascia together in a harmonious congregation of multi-directional micro-elements that truly give you a sense of movement.
When viewed from the front at an angle, your eyes will be carried all the way down the gorgeous character line that runs the entire length of the RDX and terminates at the beautiful led brake lights. Ever heard of love at first sight? That classic statement lives truly here.
Let's talk about the performance of the Acura RDX when facing the Lexus RX 350
Racing and performance is synonymous with the Acura brand. You can surely sense that spirit in every fit and finish of Acura's latest redesign on the RDX.
| PERFORMANCE FEATURES | 2019 Acura RDX | 2018 Lexus RX 350 |
| --- | --- | --- |
| Engine | 2.0 Liter DOHC VTEC Turbo Charged I-4 | 3.5 Liter V6 (Non-Turbo) |
| Automatic Transmission | 10-Speed Dual Clutch Transmission | 8-Speed Transmission |
| Engine Horsepower | 272 @ 6500 | 295 @ 6300 RPM |
| Engine Torque (lb-ft) | 280 @ 1600 | 268 @ 4700 RPM |
| Drivetrain | Super Handling All-Wheel Drive (Optional) | All-Wheel Drive (Optional) |
Want to see and hear what the torque loaded, 2.0 liter turbo engine fitted 2019 RDX sounds and drives like on the open road?
Check out this test drive at the Acura Proving Grounds, where it is placed head to head against the Lexus RX 350 in the most grueling conditions.
From 0 to 30 mph you get a great sense of the torque as it absolutely grabs the road. It's polished and racing-inspired 10-speed transmission does an amazing job of maintaining smooth acceleration while enhancing the driving experience as your handling demands change throughout your daily travels.
While it fits a smaller engine than the Lexus RX 350, the all new 2019 RDX outshines the competition with its ultra quick responsiveness and roaring torque.
Click Below to Ride As The Passenger in Both The RDX & RX 350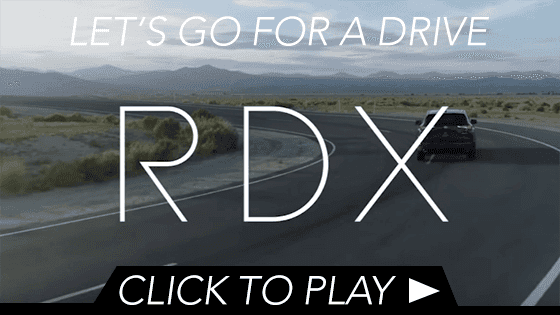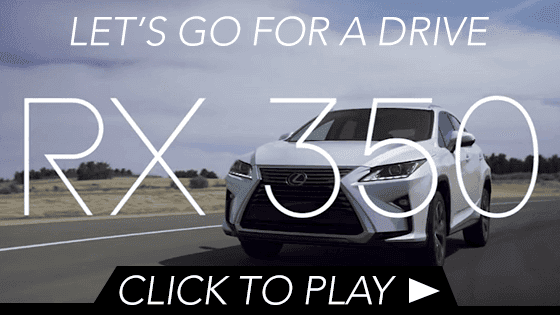 Comparing Luxury Interiors of RDX to RX 350
View RDX Inventory
When it comes to comfort, the interior of any luxury vehicle should make you feel like you are sitting in a cloud – plenty of leg and headroom, a comfortable – supportive seat that envelops you from every angle and trimmed in the finest hand stitched leathers.
In addition, today's interiors should be fitted with large led screens with easy to use navigation, intuitive interfaces, and seamless integration with our devices and associated media. Check out some of the highlighted features below in the table and check out the video tour of the interior.
| INTERIOR FEATURES | 2019 Acura RDX | 2018 Lexus RX 350 |
| --- | --- | --- |
| Power Front Seats | 12-Way (Both Driver & Passenger) | 10-Way Driver / 8-Way Passenger |
| Center Display (in.) | 10.2″ Display | 12.3″ Display Available with Upgrade |
| Touch Pad Interface | Standard – True Touchpad Positioning | Available with Upgrade |
The Lexus has a quiet, unassuming interior that falls in line with the expected luxury amenities. The interior is attractive but unfortunately lacks in standard features that the Acura has at its base level.
The RDX really shines in the interior category with their standard onboard tech, free-floating center console, standard 10.2″ dash display, incredible seating, cargo space, and so much more.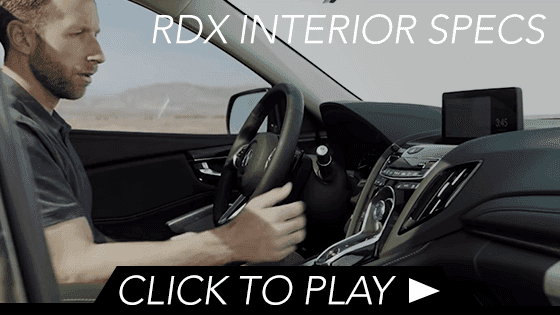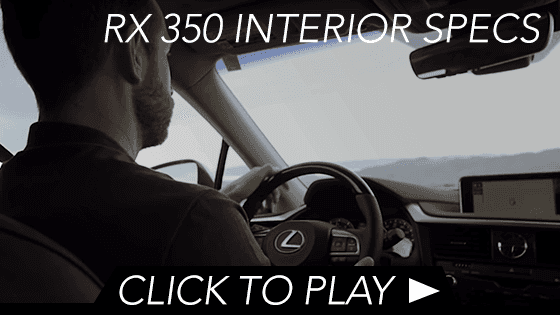 Closing Thoughts
Whether you are currently in the market for a new midsize SUV, or considering purchasing in the future, stop by Bob Howard Acura in Oklahoma City and let us treat you to a memorable test drive in the all-new 2019 RDX and a relaxing, hassle-free, informative experience. We are just a phone call away!
Call Us Today for a Test Drive: (405) 753-8770
The contents of this report are from reliable sources, but are not warranted or guaranteed in any way. You are advised to check with each manufacturer or its representatives as the final authority on its products.
Shop RDX SUV
Read Our Reviews